The Mount Lofty Adventure Hub, located on the grounds of Woodhouse Activity Centre, is South Australia's first and largest custom designed Adventure Based Learning (ABL) facility. As ABL and experiential program specialists, Venture were ideally situated to design and maintain an Adventure Hub that provides novel and engaging ways to improve team performance, wellbeing, communication and conflict resolution.
Since its initial creation the Adventure Hub has only expanded, able to cater for school excursions, youth groups, sports teams and is now open as a tourist attraction for the general public. Its roots are still there however, and an integral part of the Mount Lofty Adventure Hub is wound in its basis as a key location for Adventure Based Learning with Venture.
Adventure Based Learning is a form of experiential education, learning by doing, that challenges people's homeostasis through a blend of perceived emotional and other type of risk. As such each element of the Adventure Hub was created with the ideal of producing combinations of emotional strengthening, physical outreach, team building and leadership dynamics, and 'challenge through choice'.
The Key Focus In Our Elements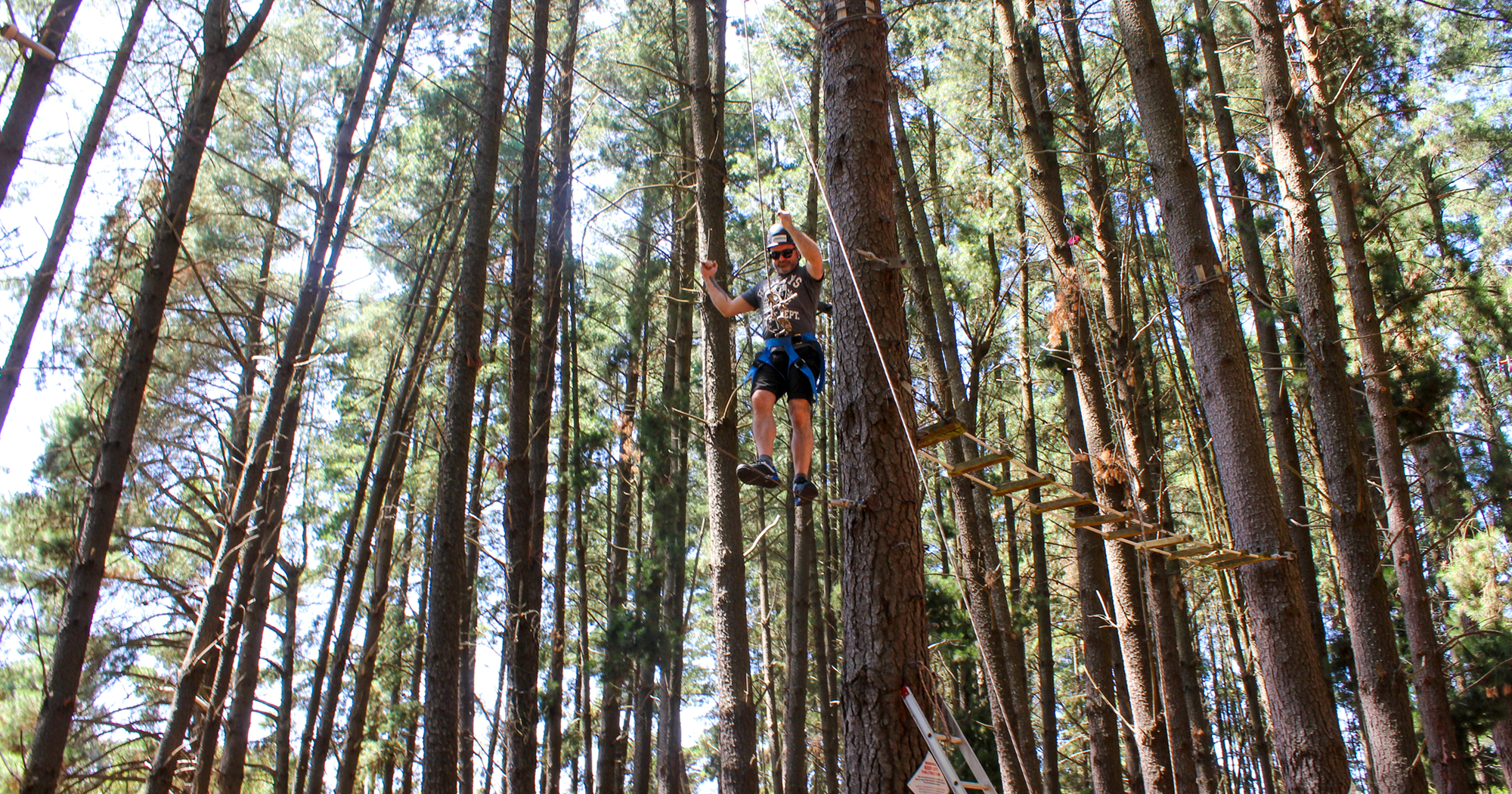 Belayed High Ropes Challenge Course
The Belayed High Ropes Challenge Course is set high in the trees and consists of a choice of fifteen different elements. Each element is different in both structure, physical difficulty, height location and purpose. Some elements have a heavy focus on team building, only achievable if participants work together to reach their summits. Others rely more on individual courage, or the ability to problem solve ways to cross their length. Every single one utilises belayed ropes systems, where climbers are assisted by team members on the ground, ensuring that regardless of physical limitations or height concerns, all members of the group are involved in the process, cementing bonds of team work and goal achievements.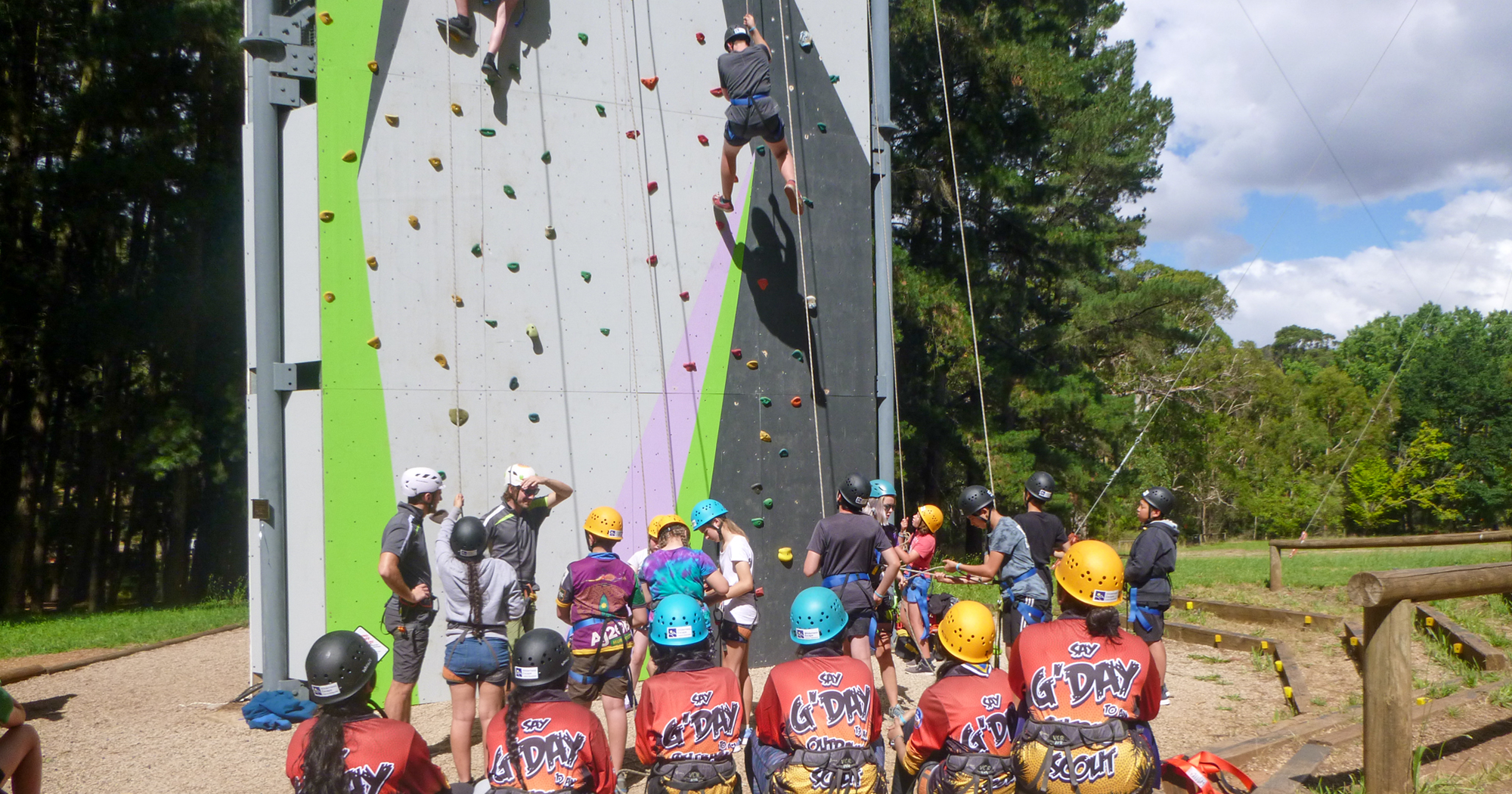 The 15-Metre Adventure Tower
The 15-metre Adventure Tower contains South Australia's highest artificial outdoor rock climbing wall, and two abseiling walls of varying height and difficulty. Participants can work together to climb the wall, with team members manning the belaying rope. Additionally, Venture can set up a range of different challenges, whether it is speed climbing challenges, team challenges, or working together to help each other conquer fears.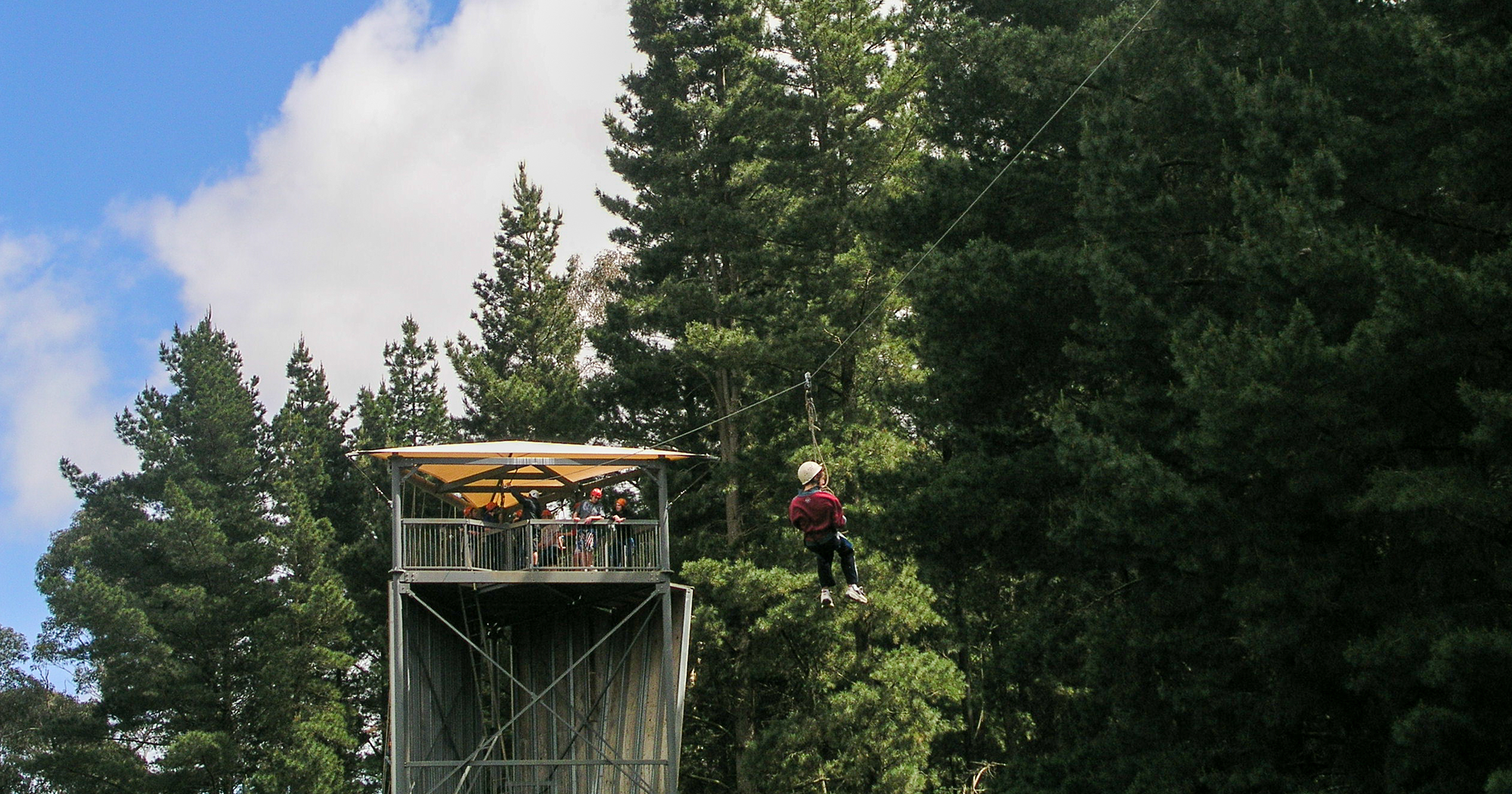 The Zipline
The 324-metre Forest Zipline is the longest zipline in South Australia and was designed to help participants in issues of releasing control, trust and team building. Taking the step from the tower and allowing the zipline to take control can be utilised by Venture instructors in the abject lesson in identifying our own inner issues and letting them go. Not to mention being wildly fun.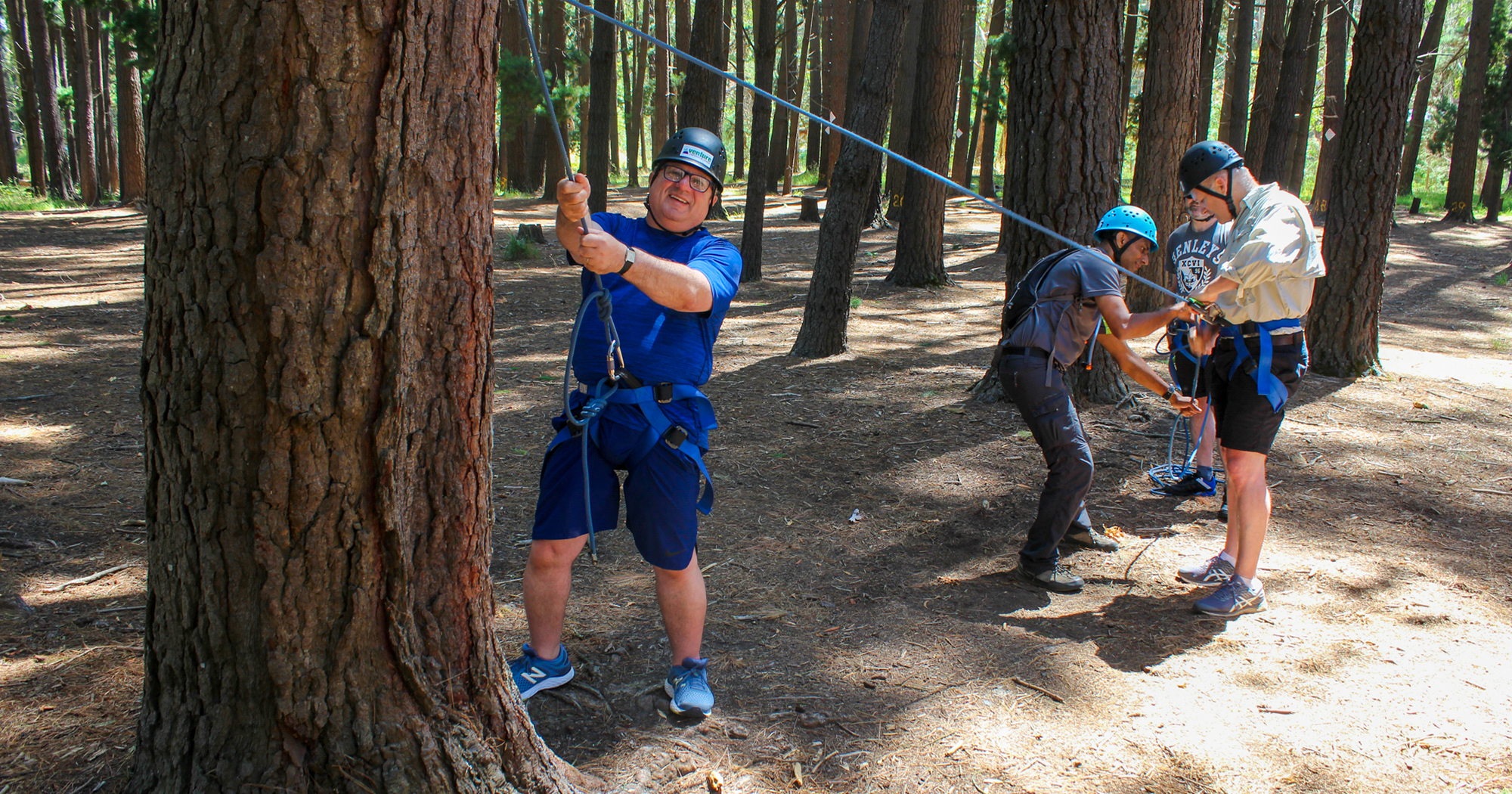 The Low Ropes Course
The Low Ropes Course is custom designed for each client and is an ideal way to begin a High Ropes session. Not only can low ropes be used to begin initial training in how to work with ropes, Venture has several activities on the low ropes that are designed as ice breakers, getting team members working together and building their confidence towards tackling our more high-end experiences. The Low Ropes can also be incorporated into other on-ground problem solving activities for companies who wish to engage in low key adventure activities.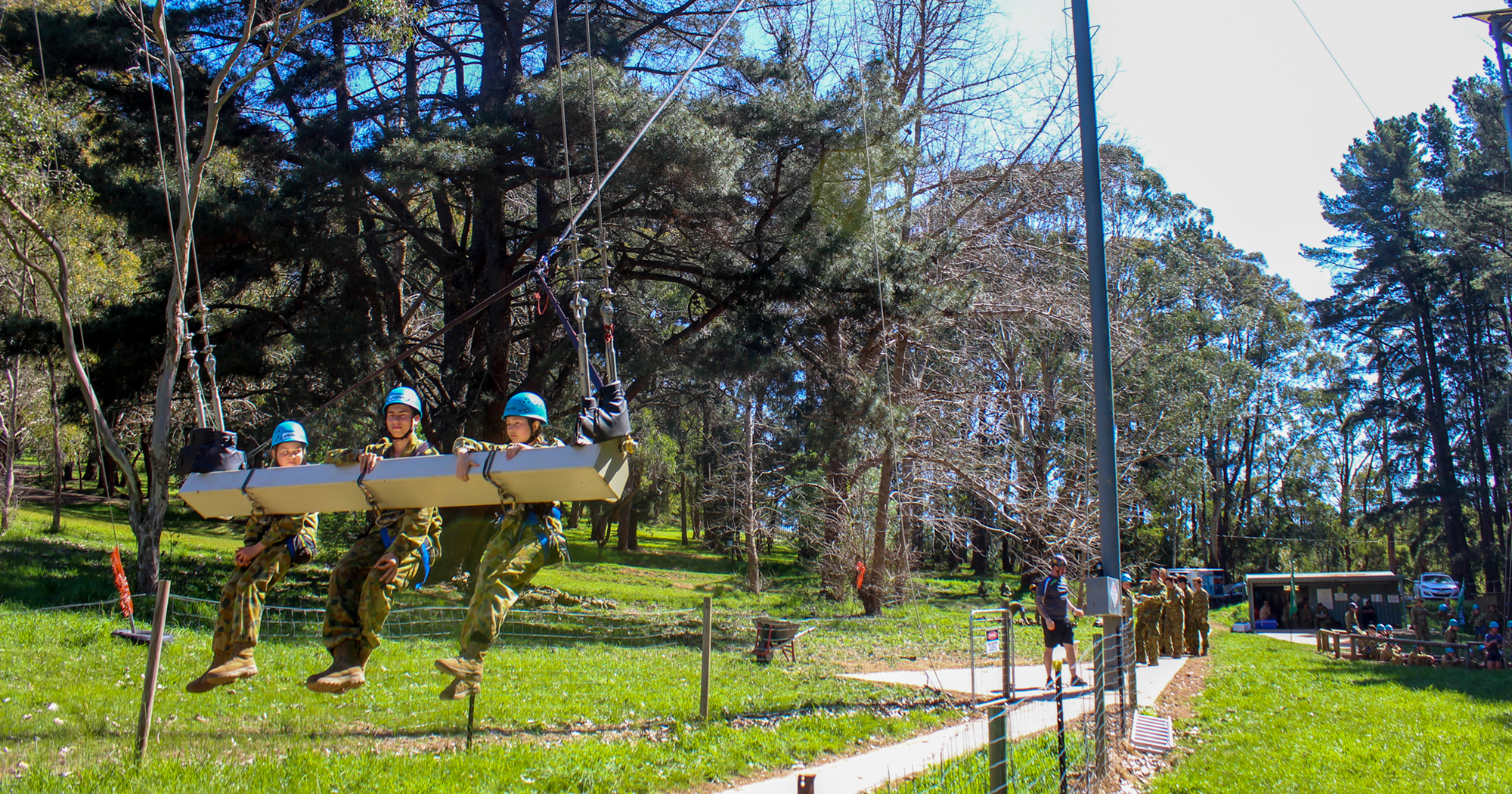 The Mega Swing
The Mega Swing is a unique 3-person Mega Swing and a great way to end a training session. Incorporating both fun, leadership and teamwork the Mega Swing is a surprisingly diverse element of Mount Lofty. Up to 3 team members are strapped into the swing which can then be raised by other team members working together to pull the swing into place. A trust and leadership exercise is woven into this exercise with a key team member on the swing chosen by the group to 'pull the lever' and initiate the swings drop. A great exercise for the group, the swing is often used to end sessions on a high note.
Venture Corporate Recharge runs Adventure Based Learning programs year-round for Corporations, Conferences, Schools, Sports Groups and other Associations. To book a custom experience at The Mount Lofty Adventure Hub please visit our website or call us on 08 8165 2033.