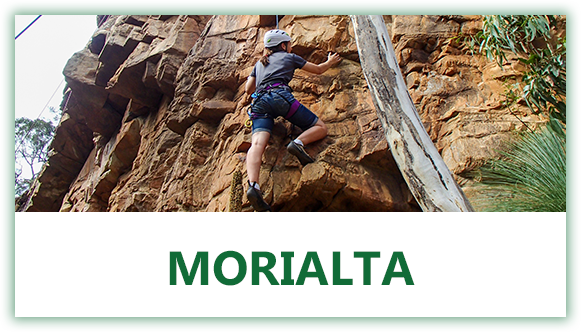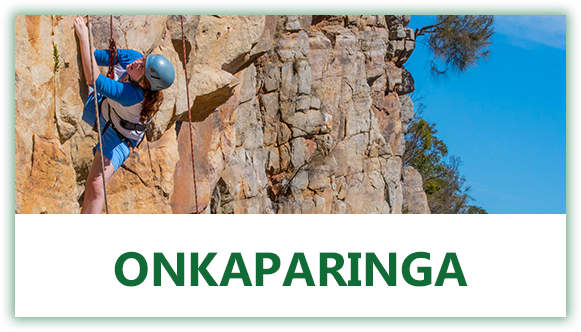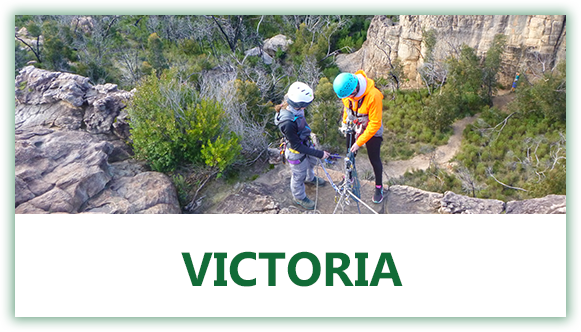 SPEND A DAY ON THE ROCKS!
Experience rock climbing and abseiling in the great outdoors with our professional qualified staff and quality equipment.
Since 1989 we have been successfully taking people up and down the best cliffs in South Australia, Victoria, and further afield.
We offer a range of programs for rock climbing and abseiling for individuals and groups. We design programs for beginners to more experienced climbers. We also run nationally accredited training programs in conjunction with Outdoor Adventure Skills.
No experience is necessary – We provide all equipment, instruction and technical expertise. We set up a variety of climbs for differing levels of fitness and experience to ensure you get the chance to have fun, 'top out' and perhaps learn some new skills (or refresh old ones) and push yourself as hard as you wish.
We cater for schools, corporate groups, specialised populations and sporting groups as well as for individuals.
Get vertical, have fun and do something that is great for your mind and body – go rock climbing with our experienced and accredited Climbing Instructors. Come to one of Adelaide's best rock climbing crags in Morialta Gorge, east of the city.
Come to one of Adelaide's premier rock climbing crags at Onkaparinga Gorge, south of the city. The setting is wild, feels remote, and the views over the Onkaparinga River are fabulous.