Delivering Experiential
Programs
Specialist Training

Leadership Qualities

Bespoke Learning

Group Dilemmas

Problem Solving
These programs can be conducted as single modules or as a package depending on the time frame available and the outcomes required. Why Choose Venture?
Adventure Based Learning (ABL) is a highly effective yet often misunderstood training technique. Venture, through its ABL training programs, assists organisations to achieve business excellence by developing team members and leaders to realise their potential.
The success of any organisation is dependent upon its people and the teams in which they work. Venture brings individuals and teams together to work cooperatively toward achieving your goals.
Our corporate training programs are tailored to meet the specific training needs of your company through activities that are challenging but achievable for all ages.
We have a strong focus on safety, trust, support and 'challenge by choice', where the level of challenge is chosen by the participant.
Benefits for your Organisation
Improved performance and productivity

Increased team effectiveness

Achieve organisational goals

More open communication

Increased ability to manage change

Greater personal responsibility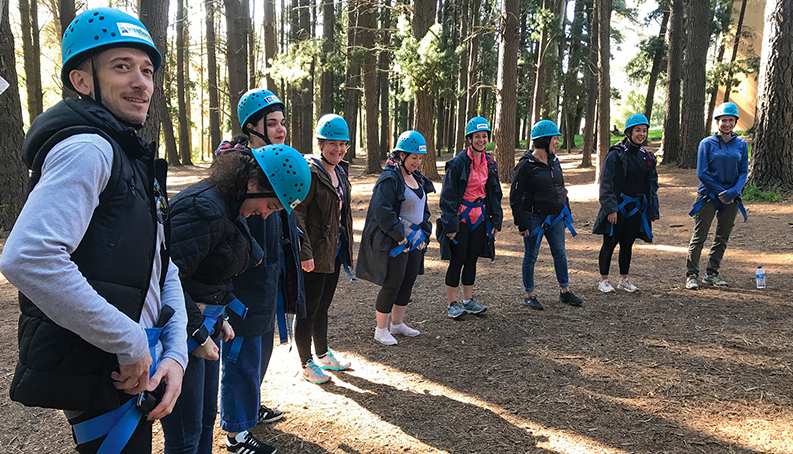 Below are a few of the clients we have been privileged to work with.